CravingGreatReads.com participates in the Amazon Services LLC Associates Program, an affiliate advertising program that provides commissions to sites when linking to Amazon. I will earn a commission if you decide to make a purchase.
CravingGreatReads.com is also an affiliate for ShareASale, Dreamhost, Commission Junction, and Audiobooks.com.
Please understand recommend the products and services because they are helpful and useful, not because of the small commissions I make if you decide to buy something. Please do not buy these products unless you feel you need them or that they will help you achieve your goals.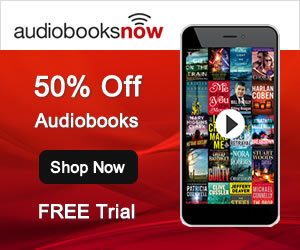 Please also note that I have not been given any free products, services or anything else by these companies in exchange for mentioning them on the site. The only consideration is in the form of affiliate commissions.
If you have any questions, please do not hesitate to reach me by using the contact page. It can be accessed on the menu above.
Cheers!
Viane